LSX is a token that was developed for the satisfaction of the crypto community.
LSX is a token that circulating on the Stellar blockchain network and which you can buy and sell via dapps (SDEX) and exchanges.

The choice of the stellar network is for the speed of transactions that make it easier for the community in their activities when sending and depositing tokens.
LSX will develop an easier and modern financial system for transactions and convert LSX token to the currencies of countries
that support cryptocurrencies as legal commodities.

LSX make you easy and bringing your idea to realist, LSX on stellar blockchain network
will make you profit as a trader or HODL it to get monthly reward.
LSX will conduct an annual Audit on token holdings and circulation in the market.
Through collaboration with various dapps and exchanges, LSX will be the right choice
to store tokens for a long time.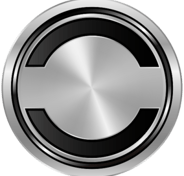 Email: support@landaks.com